For over three decades LANG has manufactured first class workholding equipment, zero-point clamping systems and automation. They provide innovative, high-quality work holding solutions offering products that help businesses increase efficiency, productivity and profitability.
In Autumn 2020 Lang Workholding announced the release of a new line of innovative products to complement their existing product line.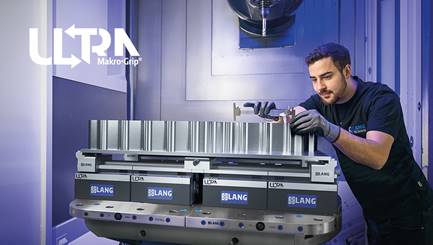 Clamping any shape or form… the MAKRO-GRIP ULTRA practically covers any imaginable clamping application. MAKRO-GRIP ULTRA is a modular workholding system perfectly suited for mold making and clamping applications of large parts and flat material. Incredibly modular with an extremely quick changeover, 3 different system heights, clamping ranges of up to 810 mm and interchangeable jaw types the new MAKRO-GRIP ULTRA is extremely flexible and equally applicable for single part or multiple clamping, for cubic, round or even asymmetrical workpieces.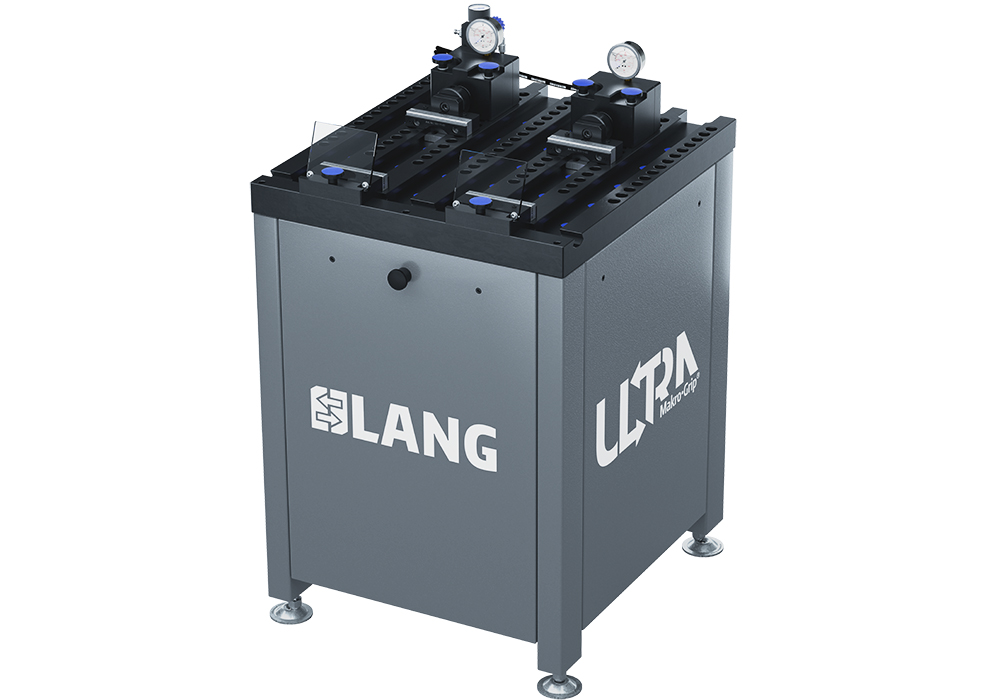 MAKRO•GRIP® ULTRA STAMPING UNIT
Due to the great amount of advantages for the actual clamping process through "pre-stamping",
the Makro•Grip® technology is considered a benchmark in the 5-sided machining of blanks and absolutely beneficial to automated manufacturing.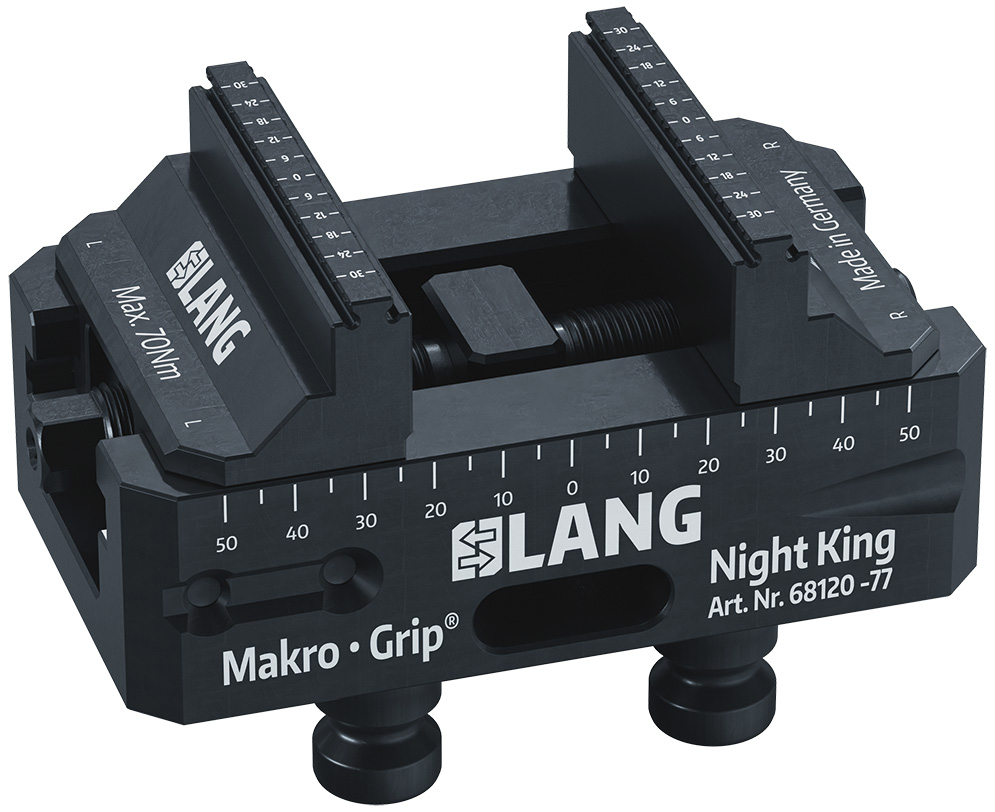 MAKRO•GRIP® NIGHT KING the top-selling and most popular Makro•Grip® 5-Axis vice in a new version. This vice is made for raw part clamping for 5-axis machining offering the Highest process reliability due to form-closure.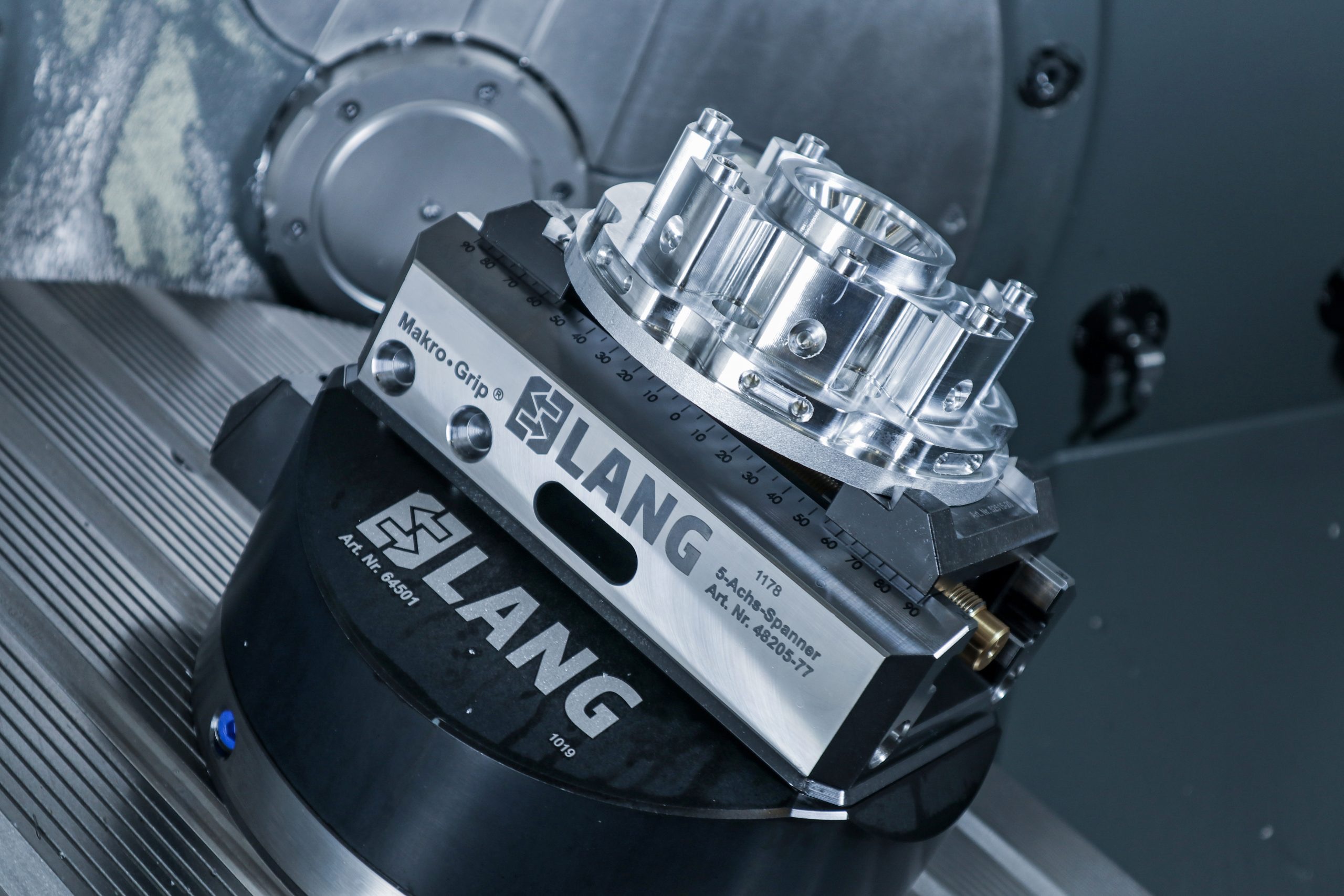 MAKRO•4GRIP stamping technology for round parts. Due to its efficiency and the beneficial characteristics for workholding the LANG stamping technology still is the benchmark when it comes to processing raw parts in 5-axis machining. With the Makro•4Grip Clamping System there are completely new possibilities and applications for the stamping technology. By retrofitting the Makro•Grip® stamping unit and LANG centring vices the form-closure clamping technology can be applied for round parts now easily and cost efficiently.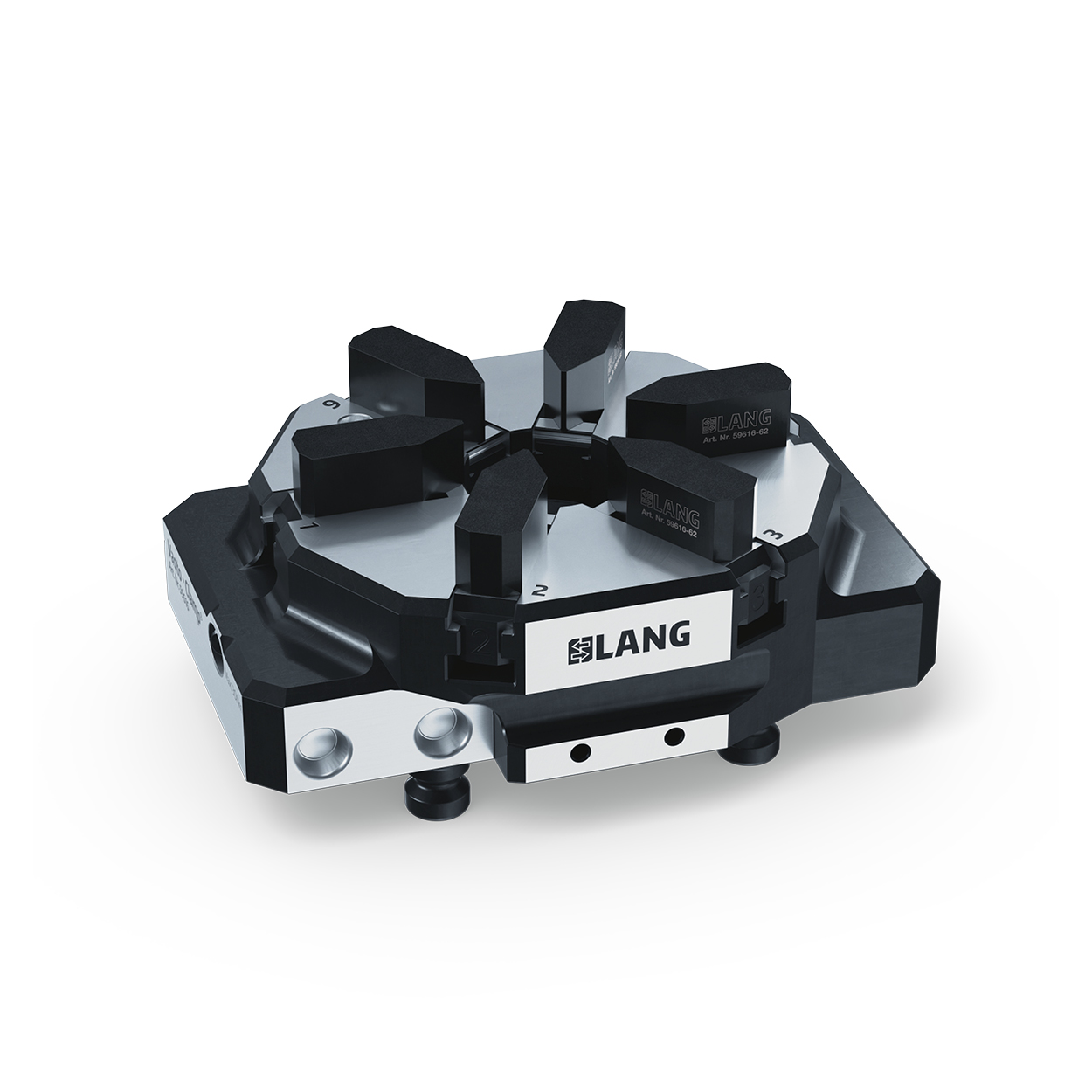 VASTO•CLAMP 6-JAW CHUCK
The versatile 6-jaw chuck with quick exchange system the Vasto•Clamp uses a friction based principle for clamping round material securely. With its six top jaws it can be used for clamping raw parts with two different hardened gripping jaws or with soft jaws for components sensitive to deformation.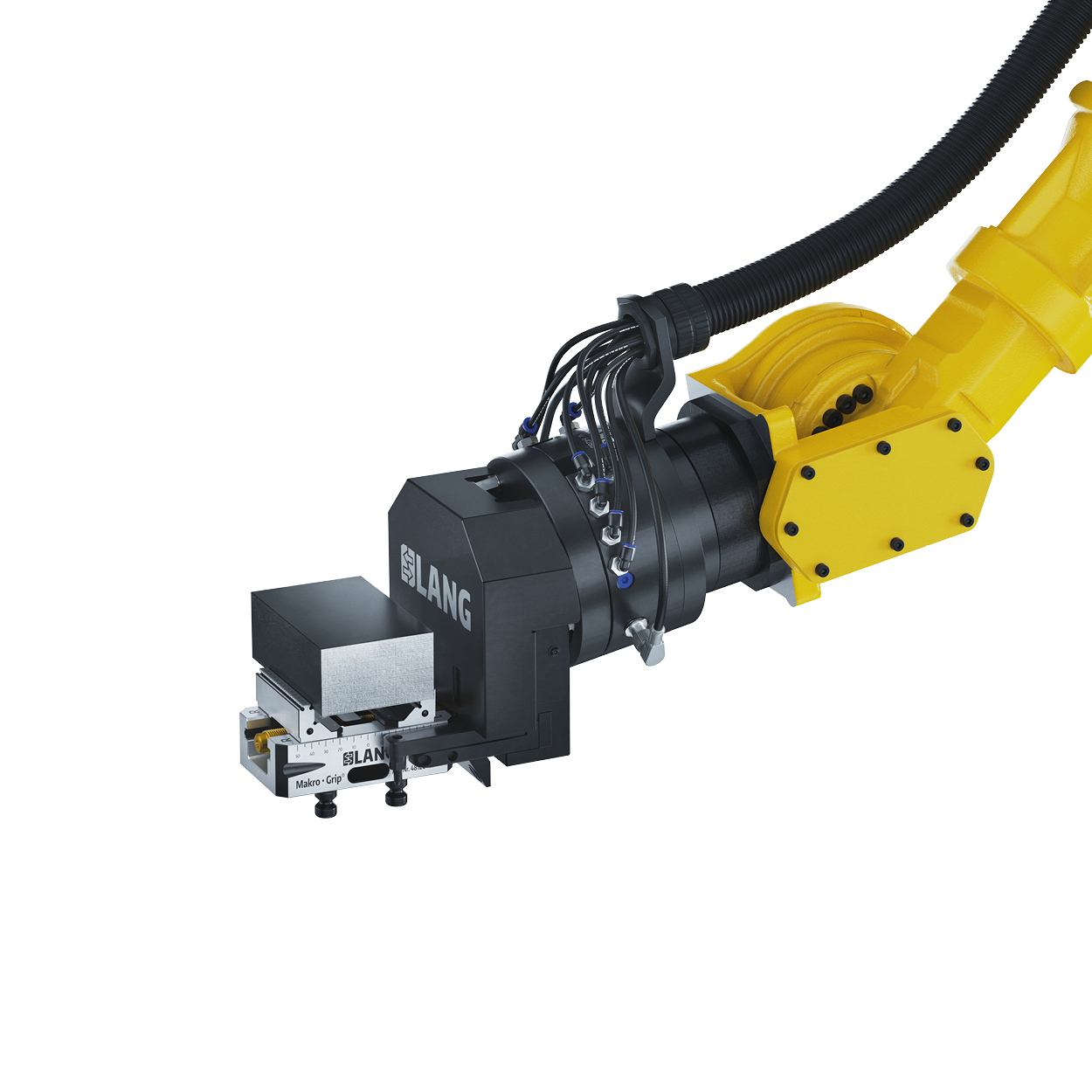 AUTOMATION NEW GRIPPER OPTIONS
Even more options and flexibility when it comes to the variety of processable part sizes. Since summer 2020, LANG Technik has been installing an interface for a gripper exchange in the RoboTrex 96 automation system. This means that RoboTrex 96 is now able to work with the "smaller" RoboTrex 52 gripper and the associated components respectively (automation trolley, automation zeropoint device and Makro•Grip® 77 vices) and so both systems can be used at the same time to automate an even wider range of workpieces.
MTD Precision Engineering are the official distributors of Lang Workholding equipment in Ireland. If you are looking for a new approach or suggestions how to master your clamping tasks, utilise original stamping technology, highly flexible and modular zero-point systems, and smart automation solutions then contact us on +353 21 452 4640 or sales@tooling.ie