Excellence in Precision Engineering
---
MTD is a leading precision engineering company in Ireland. Specialising in the custom design and manufacture of equipment for the biopharmaceutical and medical device industries, MTD Precision Engineering has an established track record of innovation and works with many of the largest global multinationals operating today.
MTD's services include Design & Consultation, Research & Development, the provision of CNC Manufacturing capabilities as well as 3D print prototyping, product development and finished part supply. The MTD team carefully manages the research, design, prototype and manufacturing process of every engineering project to ensure an excellent standard of service and attention to detail.
With its head office located in Little Island, just outside of Cork city, MTD delivers tailored solutions through the use of state-of-the-art manufacturing technology and by working with leading suppliers of manufacturing and measuring tools. Taking this approach underpins the company's commitment to quality, innovation, service and value, alongside its lifetime support guarantee for all engineering solutions provided.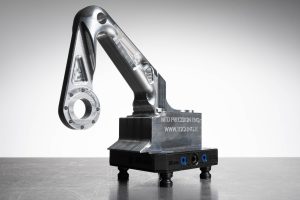 Industry Leaders in Workholding Solutions
MTD are the official distributors of Lang Workholding equipment in Ireland and through that partnership, we offer workholding solutions that suit a variety of challenging clamping tasks from raw material to finished product. MTD also provides original stamping technology, highly flexible and modular zero-point systems, and smart automation solutions - utilising three decades of Lang's experience and knowledge in the process.
In Autumn 2020 Lang Workholding announced the release of a new line of innovative products to complement their existing product line
Learn More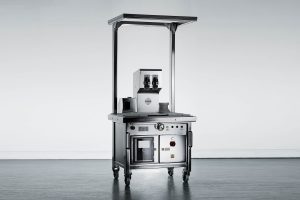 Custom Designed BioPharma Product
MTD also has Crimp Seal available to clients, a new range of complete crimping solutions for the life science and bio-pharma sectors. The premier product of this range is a semi-automatic bottle crimping station for the purpose of sealing aseptic bio-pharma bottle assemblies, incorporating Industry 4.0 technology for real-time monitoring and verification of all process-critical data.
Testimonials

"We have found MTD to be an excellent partner and being a machine shop themselves gives them an insight into the workings of a shop like ours. That results in a great service and a feel for what we might benefit from when we need problems solved.

"We would have no hesitation in recommending MTD and Lang Workholding to any machine shop."

"MTD Precision Engineering provide a professional service at each stage of supplying high precision equipment parts. During the initial stage, they listen to customer requirements and return to discuss possible solutions. Once the design is agreed, parts are manufactured within agreed timelines & supplied with 2D / 3D drawings. Parts supplied by MTD are used in both controlled areas & sterile filling operations. Overall MTD, provides a flexible, high-quality service, that has supplied many continuous improvement solutions to our business."

"MTD supplies Artesyn Biosolutions with liquid silicone moulds. MTD engage with us at the front end of design & are involved with our mould design process to ensure we get it right first time.
MTD hit their committed lead times very consistently which is extremely important to us given the need to get products to the market as quickly as possible".  We can also trust in the quality of the moulds being supplied".

"When conducting experiments which are focused on repeatability and accuracy on high end machine tools, for high value products, you need to have a very stable workholding system and therefore all of our research CNC machines are fitted with LANG workholding systems. From inception, MTD and LANG workholding have been very supportive of IMR's machining program".