MTD as a distributor of INSIZE measuring instruments, is dedicated to quality, innovation, service and value.
Insize offer a range of instruments such as calipers, micrometers, dial Indicators and various gauges as well as larger measuring systems such as profile projectors, digital microscopes, height gauges, roughness testers and vision systems.
With both wired and wireless data transfer, measurements can be sent to a PC for quick verification and easy inspection report creation.
Quality | Innovation | Service | Value
– Quality products made to international standards with a full guarantee.
– Innovation by continually striving to improve and develop new products.
– Service and support to ensure you have trouble-free use of INSIZE products.
– Value is always a key element. Our aim is to give you high-performance products at the best price.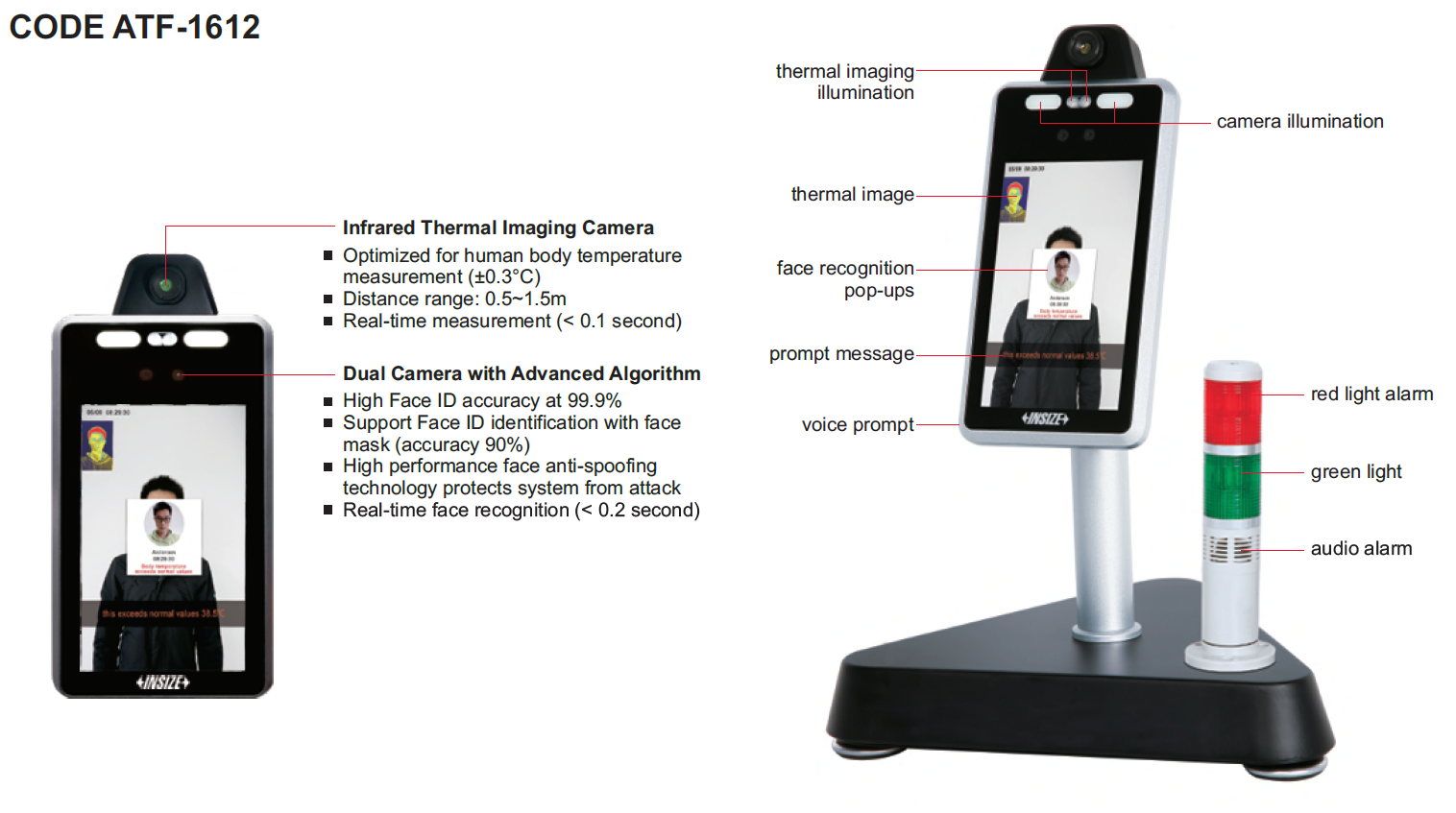 FACE RECOGNITION THERMAL IMAGING 4 IN 1
ACCESS CONTROL VIA FACIAL RECOGNITION
TIME STAMP ATTENDANCE
HUMAN BODY TEMPERATURE METER
MASK DETECTION
Product Code: ATF-1612
This system introduces a highly advanced built-in facial recognition algorithm and high resolution infrared thermal imaging camera allowing accurate temperature measuring. This brand new technology will identify someone by face, even while wearing a face mask.
It can also locate the forehead and accurately measure forehead temperature without touch. The ATF-1612 is the ideal solution for fully automatic contactless access control, facial recognition, and temperature measurement.
CORK OFFICE
MTD Precision Engineering

Unit 5, Wallingstown Business Park,
Little Island,
Co. Cork,
Ireland

T45 D529
Talk To Us – We're Here To Help