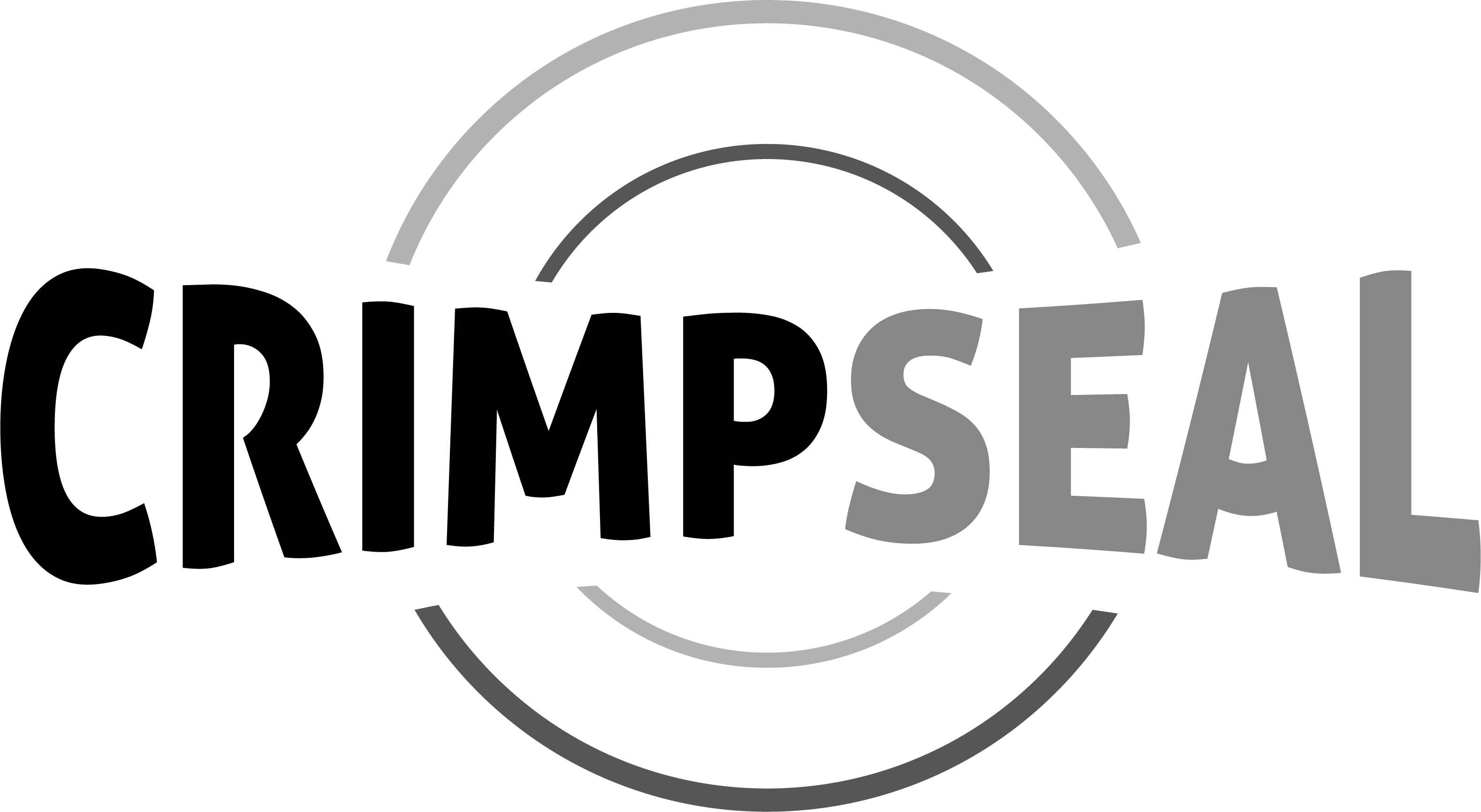 New range of complete crimping solutions for the Life Science and Bio Pharma sectors.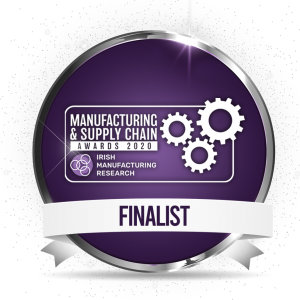 Our Crimpseal Machine has been selected as a finalist in the Manufacturing and Supply Chain Awards 2020 in association with Irish Manufacturing Research!
wpadmin
2020-03-09T20:42:08+00:00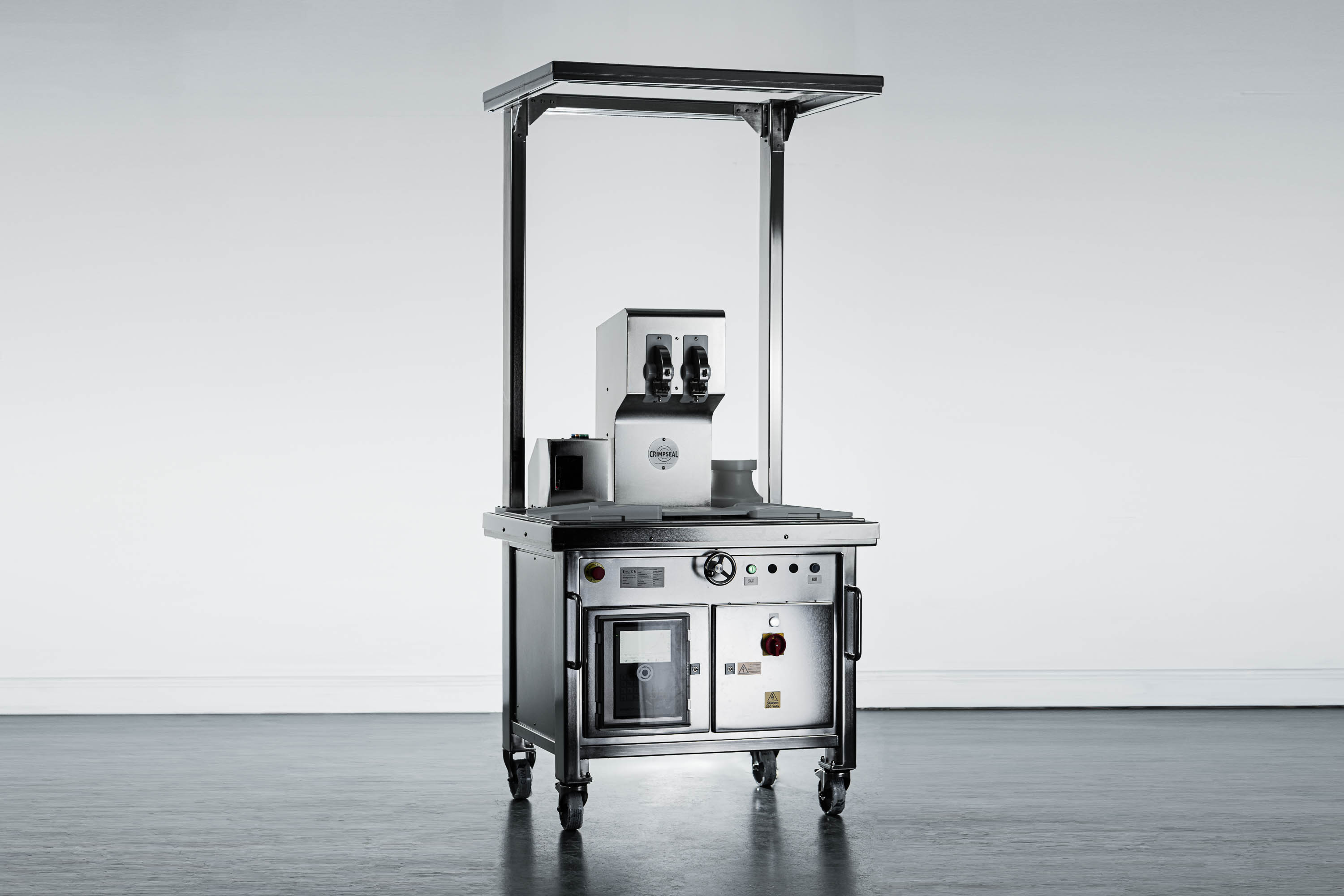 Crimp Seal: Bottle Crimper
A semi-automatic bottle crimping station for the purpose of sealing sterile bio-pharma bottle assemblies, with incorporation of Industry 4.0 technology for real time monitoring and verification of all process-critical data.
Key features:
Simultaneous crimp and cut of both the fill and vent port of the bottle tubing assembly offers the highest level of sterile integrity.
Automatically triggered barcode reader scans each bottle for full product traceability. Each barcode is verified against the clients MES database before the machine will become operational which reduces the risk of equipment misuse.
All-round light curtain protection circuit for increased safety when in operation and greater operator accessibility when loading and unloading a bottle.
Capture of real time process data through a variety of force and distance sensors. During operation, a graph detailing the characteristics of the curve is plotted on the HMI touch screen.
The aforementioned sensors allow the unit to detect a number of scenarios which reduces the risk of damage to the sterile packaging including;

Tolerance monitoring.
One, none or both tubes present.
Excessive force applied.
Obstruction detected.

Communication links with the client's Distributed Communication System (DCS) via PROFIBUS track key process parameters during operation while an ethernet link to an OPC server has been configured to record and archive all crimping operation data which can be used to trend over time
CORK OFFICE
MTD Precision Engineering

Unit 5, Wallingstown Business Park,
Little Island,
Co. Cork,
Ireland

T45 D529
Talk To Us – We're Here To Help